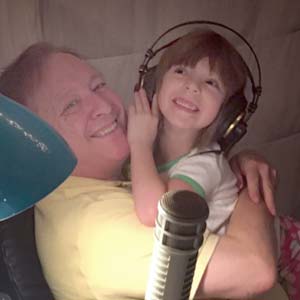 Sterling on Sunday Affiliate Clock
AFFILIATE! MAKE THOSE METERS JUMP!
Sterling on Sunday is a live, 3 hour show, fed Sundays, 10 PM to 1AM Eastern time. 
FOR YOUR LISTENER: THEIR CONVERSATION
The show celebrates popular culture, social dynamics, domestic drama and beer barns. It's not a serious show. Sterling on Sunday is a happy transition from weekend to workweek or to the third shift. Our listeners are professionals such as doctors, nurses, and city workers going to the third shift.
Listen to a sample of the show HERE!
PROVEN HOST:
Walter Sterling has spent a lifetime making compelling radio for major companies such as NBC, ABC and RKO General.
He was a corporate exec and consultant until CBS asked him to host a talk show on WPHT Philadelphia. He was so successful that a major network asked him to join them for syndication. Once the show reached almost 100 major affiliates, Sterling formed his own syndication firm STERLING-SABO.

GREAT COMPANY:
Sterling on Sunday is heard on big deal stations like KMOX St. Louis, WPHT Philadelphia, KMBZ FM Kansas City, KDKA Pittsburgh, and 80 more.  ALL of the show clearances are LIVE across the country. No best-of's or repeats, ever.
Fresh, live.
Please call Willis Damalt, and learn about this kinda cool show. Hear the show right now, right here www.waltermsterling.com
Willis Damalt
Director, Affiliate Relations
(616) 884-8616
willis@talkmedianetwork.com